- Updated on November 1, 2020
By Dr. Artour Rakhimov, Alternative Health Educator and Author
Legendary Strelnikova breathing gymnastic (or Strelnikova breathing exercises) was invented in the 1950's by Alexandra Nikolaevna Strelnikova and her mother Alexandra Severovna Strelnikova. They both worked in Moscow theaters, and their breathing exercises became very popular among leading Soviet and Russian singers, including primary opera singers of the Moscow Musical Conservatory, Bolshoi theatre and many other famous theaters in Moscow. Strelnikova breathing exercises can restore voice, eliminate symptoms of chronic diseases (see results of clinical trials below), such as asthma and bronchitis, and even create a voice for those people who could not sing. It was patented in the USSR in 1972 (see References below).
This is the only system of breathing exercises for singing that has been tested in clinical trials, while most internet sources provide (deep) breathing exercises that will reduce one's body-oxygen levels and worsen health and symptoms due to hyperventilation and alveolar hypocapnia (low levels of CO2).
How Strelnikova Breathing Exercises for Singing Work?
This gymnastic includes breathing exercises that involve short and sharp nasal inhalations (short sniffs) accompanied by movements of body parts (due to light physical exercise) and constriction of the rib cage during these sudden and short inhalations.
Due to the nature of exercises, this gymnastic is exceptionally beneficial for the development of diaphragmatic or abdominal automatic (or unconscious) breathing, which is crucial for singing. Indeed, during normal breathing, as medical textbooks suggest, the diaphragm does from 70 to 90% of the work of breathing at rest. During Strelnikova breathing exercises, the volume of air displaced due to movements of the diaphragmatic or abdominal muscles during inhalations can be up to 10-30% greater than the volume of the inhaled air. This is due to simultaneous constriction of the chest.
As discussed before, over 80% of modern people suffer from chronic hyperventilation. As a result, they have chest or thoracic breathing (also called shallow breathing) at rest or during sleep. This dramatically reduces oxygenation of the arterial blood since lower parts of the lungs get about 6-7 times more blood supply in comparison with the top of the parts of the lungs. As a result, they have less than 30 seconds for the body-oxygen test, while the normal value is 40 seconds. Therefore, learning diaphragmatic unconscious breathing is beneficial not only for singing but for the overwhelming majority of modern people to reduce symptoms and eliminate chronic diseases.
In addition, while most techniques for singing suggest deep breathing (hyperventilation) leading to losses in CO2, Strelnikova breathing exercises, due to short inhalations (comparable with the so-called "dead volume") and accompanying physical activity, increases alveolar CO2 and slows down breathing patterns for all those people who have less than 20-25 s for the body oxygen test.
Furthermore, since CO2 is a powerful relaxant of vocal cords and bronchodilator, higher alveolar CO2 leads to improvements in the tone and timbre of one's voice. Such voices were common among professional singers more than 70 years ago, but very rare these days. Slower diaphragmatic breathing after breathing exercises also increases body oxygenation and helps to reduce or eliminate symptoms of chronic diseases and medication.
You can find medical reviews of the Strelnikova respiratory gymnastic below.
How to improve the efficiency of Strelnikova breathing gymnastic
As discussed on other pages, successful restoration of health requires breathing exercises that increase alveolar CO2 and lifestyle changes to increase body oxygen levels 24/7. The main lifestyle factors are summarized on the web page Hyperventilation Treatment, while more detailed explanations with manuals and techniques can be found in the Section Learn.
This Youtube video provides a testimony and demonstration of Strelnikova breathing.
Clinical trials of the Strelnikova paradoxical respiratory gymnastic
(partial translation of medical reviews)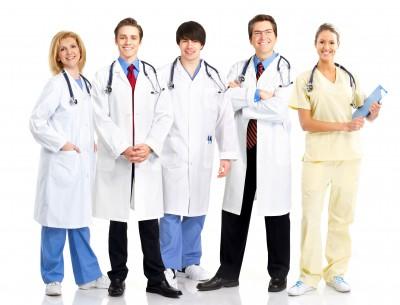 1988. 9th Military Clinic of the USSR Ministry of Defense (Moscow)
278 adults: bronchial asthma, bronchitis with components of asthma, pneumonia, rhinitis, chronic prostatitis, adenoma of the prostate gland, and some others.
"During 1988, the lessons were conducted in 2 groups: the experimental group (instructed by A. N. Strelnikova and her assistant M. N. Schetinin), the controlled group used the standard recommendations of the Ministry of Health of the USSR. As a result of this experiment, it was revealed that effectiveness of treatment was more expressed and stable for the Strelnikova method: the duration of rehabilitation was reduced more than 2 times… Virtually all people experienced positive effects…"
"The Strelnikova breathing gymnastic is the only gymnastic in the world with inhalations which are accompanied by compression of the rib cage, activating nose breathing. It provides increased oxygen transport thus improving metabolism, immunity, decreases sedentary lifestyle, is easy to execute, useful for the treatment of many health conditions and therefore can be recommended for wide application."
Signed by 3 doctors
1989. Central Clinic No.1 of the Minister of Interior Affairs (Moscow)
118 adults: 90 men and 28 women; 56 with acute exacerbation of chronic bronchitis; 30 with acute pneumonia; 19 with acute bronchitis; 7 with exacerbation of chronic pneumonia, 6 with exacerbation of bronchial asthma.
"Positive effects have been found in 92.4% of patients, no changes in 7.6%. There were no any patients who experienced complications due to the main disease or any other organ or system of the human body.
The positive effect of the Strelnikova breathing gymnastics allows us to recommend it as a complementary therapy in treatment of non-specific respiratory diseases."
Signed by 3 doctors
1992. Central Scientific Research Institute of Tuberculosis (Moscow)
17 children with different forms of tuberculosis
Main results include improvements in blood pressure dynamic, reduction in infiltrates and lesions in the lungs, improved blood gases and FVC
"The Strelnikova breathing exercises are easy to execute, useful for various health problems and can be recommended for wide applications"
Signed by 3 doctors
1998-1999. Children City Hospital No. 69 of the South-West Administrative Region (Moscow)
70 children with bronchial asthma and asthmatic bronchitis: 43 boys and 27 girls 7-14 years old
According to official results, in 6 months, 50 children had improved lung function tests: their FVC increased from 89 to 100%; FEV1 from 81 to 95%, with no complications in all tested children.
Signed by 3 doctors
References
– USSR Patent No. 411465 from 14 March 1972.