- Updated on August 13, 2020
By Dr. Artour Rakhimov, Alternative Health Educator and Author
- Medically Reviewed by Naziliya Rakhimova, MD
What is chronic coughing?

The cough is the body's natural reflex to irritation in the throat. It is mediated by urge-to-cough receptors located in airways. We need oxygen 24/7 for body cells and this involuntary reaction is essential to clear airways and ensure our survival. However, chronic coughing has a different mechanism because it depletes your body cells and the brain of vital oxygen. This is the reason why you feel miserable after coughing attacks.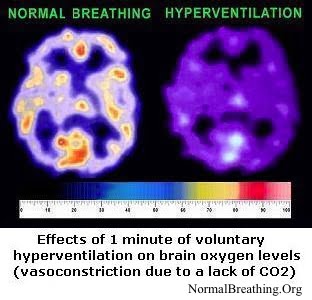 What causes coughing?
Ventilation rates (chronic diseases)
Condition
Minute
ventilation
Number of
people
All references or
click below for abstracts
Normal breathing
6 L/min
–
Medical textbooks
Healthy Subjects
6-7 L/min
>400
Results of 14 studies
Asthma
13 (+-2) L/min
16
Chalupa et al, 2004
Asthma
15 L/min
8
Johnson et al, 1995
Asthma
14 (+-6) L/min
39
Bowler et al, 1998
Asthma
13 (+-4) L/min
17
Kassabian et al, 1982
Asthma
12 L/min
101
McFadden, Lyons, 1968
COPD
14 (+-2) L/min
12
Palange et al, 2001
COPD
12 (+-2) L/min
10
Sinderby et al, 2001
COPD
14 L/min
3
Stulbarg et al, 2001
Cystic fibrosis
15 L/min
15
Fauroux et al, 2006
Cystic fibrosis
10 L/min
11
Browning et al, 1990
Cystic fibrosis*
10 L/min
10
Ward et al, 1999
CF and diabetes*
10 L/min
7
Ward et al, 1999
Cystic fibrosis
16 L/min
7
Dodd et al, 2006
Cystic fibrosis
18 L/min
9
McKone et al, 2005
Cystic fibrosis*
13 (+-2) L/min
10
Bell et al, 1996
Cystic fibrosis
11-14 L/min
6
Tepper et al, 1983
Chronic coughing is a very common feature for all these conditions. Why do you cough? During bouts of coughing, these people breathe even more. Hyperventilation reduces body oxygen levels and causes innumerable negative effects (see the links below).
Chronic coughing causes numerous health problems (see the chart on the right). Each arrow on this graph has supporting medical evidence that is provided on other pages of this website – see the links with medical studies below.
Natural chronic cough treatment
Persistent cough can be stopped with simple and easy breathing exercises. These exercises are parts of a natural cough treatment program, the Buteyko breathing technique, taught by more than 170 Russian medical doctors to their patients with asthma, bronchitis, COPD, cystic fibrosis and many other conditions. The exercise works well in children (over 5 years old) and adults, even at night and even for dry cough.
For more details related to these simple breathing exercises, visit this page "How to stop a cough at night".
Detailed instructions are also provided in the video on the right side "How to Stop Coughing Naturally".
This video:
– quotes clinical research about uselessness of cough syrup and other meds
– explains the cause of chronic cough
– shows you these simple breathing exercises to stop coughing.
Permanent remedy for persistent cough
During last 12+ years, since 2003, there were many students in my groups who had serious or severe problems with chronic coughing, often for many years. After starting the program of breathing retraining (see details in the Learning Section), in 1-3 days these students were able to reduce their coughing by about 3-10 times. In 1-4 weeks virtually all of them were free from any episodes of cough. Only people with emphysema (who were often on oxygen) needed more time to eliminate their persistent cough for good. What about breathing doctors? Their conclusions are the same as mine.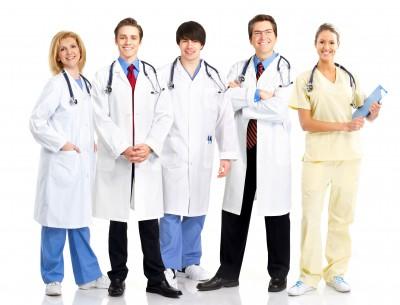 After testing their patients, over 150 Soviet medical doctors (who developed and tested these breathing exercises to prevent problems with coughing) found that persistent cough is possible only in those patients who have less than a certain number (in seconds) for the body O2 test. As a result, the permanent chronic-cough remedy is to slow down the unconscious- or automatic-breathing pattern closer to the medical norm in order to get more than X seconds for the body O2 test all the time. This number X is provided right below here as your bonus content.
You need to get 25+ seconds for the Control Pause test in the morning.
[/sociallocker]
– This page in Spanish: Tos crónica: causas y tratamiento natural: 90% de éxito.
Belvisi MG, Geppetti P, Current and future drugs for the treatment of chronic cough, Thorax, 2004 May;59(5):438-40.
Schroeder K, Fahey T, Should we advise parents to administer over the counter cough medicines for acute cough? Systematic review of randomised controlled trials, Arch Dis Child. 2002 Mar;86(3):170-5.
Schroeder K, Fahey T, Systematic review of randomised controlled trials of over the counter cough medicines for acute cough in adults, BMJ. 2002 Feb 9;324(7333):329-31.
Smith SM, Schroeder K, Fahey T, Over-the-counter medications for acute cough in children and adults in ambulatory settings, Cochrane Database Syst Rev. 2008 Jan 23;(1): CD001831.
Dicpinigaitis PV, Cough: an unmet clinical need, Br J Pharmacol. 2011 May;163(1):116-24.
Eccles R, Mechanisms of the placebo effect of sweet cough syrups, Respir Physiol Neurobiol. 2006 Jul 28;152(3):340-8.
Dicpinigaitis PV, Colice GL, Goolsby MJ, Rogg GI, Spector SL, Winther B, Acute cough: a diagnostic and therapeutic challenge, Cough. 2009 Dec 16;5:11.
Mazzone SB, McGovern AE, Sensory neural targets for the treatment of cough, Clin Exp Pharmacol Physiol. 2007 Oct;34(10):955-62.
Barnes PJ, The problem of cough and development of novel antitussives, Pulm Pharmacol Ther. 2007;20(4):416-22.