How to Get Rid of Phlegm in 2 Minutes (Breathing Exercise)
How to get rid of phlegm can become a serious challenge if a person does not know about several crucial rules and causes of excessive mucus production. The organs of the respiratory tract (in the throat, chest or lungs) and digestive system, as well as other body organs, produce a thin layer of mucus that serves many useful functions. The problem appears when the body produces too much mucus and this mucus becomes too viscous, providing a shelter for pathogens. This effect takes place in people with asthma, cystic fibrosis, bronchitis, and many other conditions. Here is the master plan to get rid of phlegm.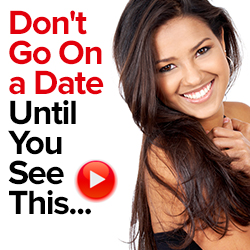 Let us start with a simple breathing technique, "How to Get Rid of Phlegm" developed and used by over 150 Soviet and Russian MDs. They have successfully applied this exercise on thousands of their patients to get rid of existing phlegm.
Breathing Exercise (How to Get Rid of Phlegm)
Relax all your muscles. Next, after your usual exhalation, pinch your nose and hold your breath until you experience some discomfort. Bear in mind that you need to breathe only through the nose after this breath hold.
When you release the nose after this period of breath holding, instead of taking a large inhalation, take a smaller inhalation using the abdominal (stomach) muscles only and then immediately relax all muscles. Take another (smaller) inhalation using the abdomen (not chest) and again completely relax.
With each breath, inhale only a small amount of air (about 20-30% less than your usual breathing). Make these inhalations only through the nose and while using the abdominal muscles and keeping chest muscles calm. Then completely relax all your muscles.
Your goal is to maintain a shortage of air (or an air hunger) for the next 2-3 minutes. This breathing technique helps you to stop or eliminate phlegm nearly 2-10 times faster than doing nothing or using conventional techniques. Too much mucus due to allergies or inflammation may require a longer period of breathing retraining. The goal is to change your automatic breathing pattern, and make it slower and lighter (for higher-body oxygenation).
Conventional medicine and many respirologists teach their patients with mucus to forcefully exhale (cough out through the mouth) in order to get rid of phlegm or mucus from their throat and lungs. In other words, most doctors teach forceful hyperventilation, which makes the problem with phlegm production worse. Overbreathing causes CO2 losses, body-O2 losses, suppression of the immune system and irritation of airways.
You need to learn how to practice reduced breathing with air hunger in order to provide more O2 to tiny cilia cells. These cells will be able to move phlegm from the chest and throat towards the mouth only if they have enough oxygen. Then you can gently spit phlegm out.
Russian medical doctors practicing the Buteyko breathing method suggest that all coughing (if you get bouts of coughing) should be done through the nose, while mucus or phlegm should be gently removed when it comes out naturally and is located inside the mouth (not chest or throat). The most effective methods to encourage airway clearance are:
- the breathing exercise considered above
- and physical activity with strictly-nasal breathing (in and out).
These factors lead to higher levels of alveolar CO2. Increased CO2 improves oxygenation and perfusion of hypoxic cilia cells naturally leading to restoration of their primary functions. Furthermore, this approach does not cause production of new sputum due to adverse effects of overbreathing.
How to get rid of phlegm for good
For many people, the above exercise only helps to get rid of the existing phlegm. Here are steps to solve this problem completely:
- Practice this reduced breathing exercise nearly all the time (but not after meals or when you have solid food in the stomach)
- Avoid allergic triggers, which causes mucus production (dust, pollen, cat proteins, and so on)
- Avoid mucus-causing foods (first of all, dairy; but also meat and fish, gluten products, etc.)
- Increase body-O2 levels up to 35 seconds.
Low body-O2 levels is the main cause of excessive production of phlegm or sputum in people with cystic fibrosis, asthma, and other conditions. They usually have less than 20 seconds for the body-O2 test, while the normal value is about 40 seconds. Over 150 Soviet and Russian doctors proved that all problems with excessive phlegm are solved when their patients reach up to 35-40 seconds for body oxygenation, which corresponds to normal breathing.
Use electrical grounding of the body if you already have inflammation and/or numerous allergies. In many cases, just Earthing alone helps to get rid of phlegm or produce much less mucus.
Reference pages: Breathing norms and medical facts:
- Breathing norms: Parameters, graph, and description of the normal breathing pattern
- 6 breathing myths: Myths and superstitions about breathing and body oxygenation (prevalence: over 90%)
- Hyperventilation: Definitions of hyperventilation: their advantages and weak points
- Hyperventilation syndrome: Western scientific evidence about prevalence of chronic hyperventilation in patients with chronic conditions (37 medical studies)
- Normal minute ventilation: Small and slow breathing at rest is enjoyed by healthy subjects (14 studies)
- Hyperventilation prevalence: Present in over 90% of normal people (24 medical studies)
- HV and hypoxia: How and why deep breathing reduces oxygenation of cells and tissues of all vital organs
- Body-oxygen test (CP test) : How to measure your own breathing and body oxygenation (two in one) using a simple DIY test
- Body oxygen in healthy: Results for the body-oxygen test for healthy people (27 medical studies)
- Body oxygen in sick : Results for the body-oxygen test for sick people (14 medical studies)
- Buteyko Table of Health Zones: Clinical description and ranges for breathing zones: from the critically ill (severely sick) up to super healthy people with maximum possible body oxygenation
- Morning hyperventilation: Why people feel worse and critically ill people are most likely to die during early morning hours
References: pages about CO2 effect:
- Vasodilation: CO2 expands arteries and arterioles facilitating perfusion (or blood supply) to all vital organs
- The Bohr effect: How and why oxygen is released by red blood cells in tissues
- Cell oxygen levels: How alveolar CO2 influences oxygen transport
- Oxygen transport: O2 transport is controlled by vasoconstriction-vasodilation and the Bohr effects, both of which rely on CO2
- Free radical generation: Reactive oxygen species are produced within cells due to anaerobic cell respiration caused by cell hypoxia
- Inflammatory response: Chronic inflammation in fueled by the hypoxia-inducible factor 1, while normal breathing reduces and eliminates inflammation
- Nerve stabilization: People remain calm due to calmative or sedative effects of carbon dioxide in neurons or nerve cells
- Muscle relaxation: Relaxation of muscle cells is normal at high CO2, while hypocapnia causes muscular tension, poor posture and, sometimes, aggression and violence
- Bronchodilation: Dilation of airways (bronchi and bronchioles) is caused by carbon dioxide, and their constriction by hypocapnia (low CO2)
- Blood pH: Regulation of blood pH due to breathing and regulation of other bodily fluids
- CO2: lung damage: Elevated carbon dioxide prevents lung injury and promotes healing of lung tissues
- CO2: Topical carbon dioxide can heal skin and tissues
- Synthesis of glutamine in the brain, CO2 fixation, and other chemical reactions
- Deep breathing myth: Ignorant and naive people promote the idea that deep breathing and breathing more air at rest is beneficial for health
- Breathing control: How is our breathing regulated? Why hypocapnia makes breathing uneven, irregular and erratic.
If you click the above Facebook like button and "like" this page, I will be nearly "forced" to asnwer your question. You can also tweet this page. Mention this in your comment, and you can ask even more. Thanks.