How to Relieve Constipation in 1 Min (Breathe-Easy Exercise)
How to get rid of constipation fast? This natural breathing exercise for quick-constipation-relief help has been used by more than 150 Soviet and Russian medical doctors on thousands of their patients with striking success. The exercise works quickly for children, during pregnancy, and to ease chronic constipation too since the exercise helps to get rid of spasms providing more O2 and blood for all GI organs.
People with constipation nearly always have less than 30 seconds for the body-oxygen test, while we should have about 40 s (the medical norm).
The cause of low body O2 in modern people is their too fast and heavy breathing (or deep breathing). Overbreathing reduces CO2 in the lungs, and this reduces O2 content in all body cells (see the brain image). In addition, low CO2 in smooth muscles creates a muscular spasm. To stop constipation we need to breathe slower and less (closer to the medical norm).
How to get rid of constipation (breathe-easy exercise)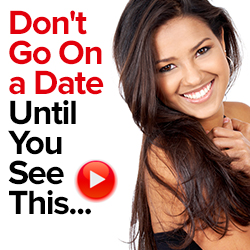 Do this exercise when you are sitting in the bathroom on a toilet. To relieve constipation fast or in about 1 min, pinch your nose after your usual exhalation. Start holding your breath. (Note that you should avoid any mouth breathing during this exercise.)
You will probably hold your breath without any stress only for about 20 seconds since modern people have about twice reduced body-O2 content in comparison with people living about 100 years ago. But you should hold your breath a little longer or until you get a strong desire to breathe (for more CO2).
Try to get about 30 or more seconds for the breath hold. After you release your nose, make the first inhalation only through the nose and start reduced breathing (breathing less air than before this exercise).
Instead of taking your usual big and frequent inhalations, take a smaller inhalation and using the diaphragm (belly) only. Then relax all body muscles for an exhalation. Repeat the cycle: make another short inhalation and again just relax all muscles to exhale. Practice this reduced breathing while remaining relaxed. In other words, try to breathe slower and less.
In order to help with constipation, your purpose is to maintain air hunger (shortage of air) for about 1 minute with total relaxation of body muscles.
Why does this stop constipation?

This breathing exercise "how to relieve constipation fast" increases brain and body-O2 content. When you get increased-alveolar and -arterial CO2, CO2 will dilate arteries and arterioles (CO2 is the most potent dilator of arteries and arterioles) easing the spasm and providing more O2 for cells. Over 90% of people can stop constipation with this exercise in 1-2 min.

This YouTube video (on the right side) provides the same exercise to relieve constipation fast: Constipation Remedies: Relief in 1 Min.
How to treat constipation naturally (permanent cure)
This is the conclusion of over 150 Soviet and Russian MDs who tested and helped to treat chronic constipation in thousands of their patients. If your body-O2-test results are more than 30 s all the time, your blood flow to all organs and O2 content in body cells are high enough to prevent problems with constipation. This is a permanent remedy to treating constipation naturally. In order to achieve high-body O2, you need to stop or avoid your heavy automatic breathing by teaching yourself how to breathe slower and easier 24/7. All additional instructions are in the Learning Section.
Related web pages:
- Home Remedies for Chronic Constipation.
- Constipation Causes: Low body oxygen and CO2 levels .
Reference pages: Breathing norms and medical facts:
- Breathing norms: Parameters, graph, and description of the normal breathing pattern
- 6 breathing myths: Myths and superstitions about breathing and body oxygenation (prevalence: over 90%)
- Hyperventilation: Definitions of hyperventilation: their advantages and weak points
- Hyperventilation syndrome: Western scientific evidence about prevalence of chronic hyperventilation in patients with chronic conditions (37 medical studies)
- Normal minute ventilation: Small and slow breathing at rest is enjoyed by healthy subjects (14 studies)
- Hyperventilation prevalence: Present in over 90% of normal people (24 medical studies)
- HV and hypoxia: How and why deep breathing reduces oxygenation of cells and tissues of all vital organs
- Body-oxygen test (CP test) : How to measure your own breathing and body oxygenation (two in one) using a simple DIY test
- Body oxygen in healthy: Results for the body-oxygen test for healthy people (27 medical studies)
- Body oxygen in sick : Results for the body-oxygen test for sick people (14 medical studies)
- Buteyko Table of Health Zones: Clinical description and ranges for breathing zones: from the critically ill (severely sick) up to super healthy people with maximum possible body oxygenation
- Morning hyperventilation: Why people feel worse and critically ill people are most likely to die during early morning hours
References: pages about CO2 effect:
- Vasodilation: CO2 expands arteries and arterioles facilitating perfusion (or blood supply) to all vital organs
- The Bohr effect: How and why oxygen is released by red blood cells in tissues
- Cell oxygen levels: How alveolar CO2 influences oxygen transport
- Oxygen transport: O2 transport is controlled by vasoconstriction-vasodilation and the Bohr effects, both of which rely on CO2
- Free radical generation: Reactive oxygen species are produced within cells due to anaerobic cell respiration caused by cell hypoxia
- Inflammatory response: Chronic inflammation in fueled by the hypoxia-inducible factor 1, while normal breathing reduces and eliminates inflammation
- Nerve stabilization: People remain calm due to calmative or sedative effects of carbon dioxide in neurons or nerve cells
- Muscle relaxation: Relaxation of muscle cells is normal at high CO2, while hypocapnia causes muscular tension, poor posture and, sometimes, aggression and violence
- Bronchodilation: Dilation of airways (bronchi and bronchioles) is caused by carbon dioxide, and their constriction by hypocapnia (low CO2)
- Blood pH: Regulation of blood pH due to breathing and regulation of other bodily fluids
- CO2: lung damage: Elevated carbon dioxide prevents lung injury and promotes healing of lung tissues
- CO2: Topical carbon dioxide can heal skin and tissues
- Synthesis of glutamine in the brain, CO2 fixation, and other chemical reactions
- Deep breathing myth: Ignorant and naive people promote the idea that deep breathing and breathing more air at rest is beneficial for health
- Breathing control: How is our breathing regulated? Why hypocapnia makes breathing uneven, irregular and erratic.
If you click the above Facebook like button and "like" this page, I will be nearly "forced" to asnwer your question. You can also tweet this page. Mention this in your comment, and you can ask even more. Thanks.