4 Home Remedies for Chronic Constipation | Constipation Cure
With a Simple Breathing Exercise To Relieve Constipation in 1-2 min
Here are our famous constipation remedies:
Solution 1. Take about 400 mg of magnesium every day, better in divided doses (i.e., spread throughout the day). Use an organic form (magnesium citrate, magnesium ascorbate, magnesium aspartate, amino acid chelate, and so forth).
Solution 2. Eat 1 tablespoon of raw honey twice daily, in the morning and evening.
Solution 3. Dissolve 1 tablespoon of psyllium husk powder in 250-300 ml of water and drink quickly, twice every day.
Solution 4. Finally, here is the simplest and fastest natural home remedy among all known constipation remedies. It addresses the ultimate cause of this symptom - low levels of O2 in the body, spasm in the muscles of the digestive tract and reduced perfusion (blood supply) of body cells. The exercise can be used for severe chronic constipation, during pregnancy, for constipation pain, for children, and in many other situations.
Constipation remedy breathing exercise (relief in 1-2 min)
This natural and easy breathing exercise to relieve constipation (and even its pain) was invented by Soviet medical doctors and tested on thousands of their patients.
1. Take a slow inhalation using your abdominal muscles or belly (as if filling your belly with air) and exhale by relaxing your diaphragm. (This slow and deep breath increases blood oxygen levels since people with constipation are usually chest breathers.)
2. At the end of this slow relaxed exhalation, pinch the nose and hold your breath until you experience strong-air hunger. (People with heart disease, seizures, panic attacks and frequent migraines should avoid extended breath holding and use the easier version provided below.)
3. When you release your nose, instead of following your natural desire to take a large deep inhalation, take a shorter inhalation using your diaphragm and then immediately relax it. Your goal is to maintain strong level of air hunger for 1-2 minutes, while having this reduced breathing pattern with total relaxation of all body muscles. If you do this exercise, increased O2 and CO2 concentrations will bring quick relief from constipation and pain.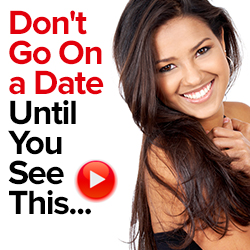 For people with heart disease and panic attacks
These groups of people need a different version of this breathing exercise to relieve constipation. They should use a different approach. They require more gentle changes in CO2 and O2 in the lungs and blood. Instead of a sudden CO2 increase in the blood (as during breath holding), these people start with step 3 above: only reduced breathing while gradually increasing air hunger level.
This YouTube video "Constipation Remedies" - Relief in 1 Min (on the right side) provides the same exercise to relieve constipation fast.

Permanent and natural chronic-constipation remedy

In order to get rid of severe or chronic constipation, you should slow down your automatic breathing and increase your body-oxygen levels to at least 25 seconds 24/7. Normal body oxygenation (40 s) is the medical standard for this test and the ultimate cure for all problems with chronic constipation.
Reference pages: Breathing norms and medical facts:
- Breathing norms: Parameters, graph, and description of the normal breathing pattern
- 6 breathing myths: Myths and superstitions about breathing and body oxygenation (prevalence: over 90%)
- Hyperventilation: Definitions of hyperventilation: their advantages and weak points
- Hyperventilation syndrome: Western scientific evidence about prevalence of chronic hyperventilation in patients with chronic conditions (37 medical studies)
- Normal minute ventilation: Small and slow breathing at rest is enjoyed by healthy subjects (14 studies)
- Hyperventilation prevalence: Present in over 90% of normal people (24 medical studies)
- HV and hypoxia: How and why deep breathing reduces oxygenation of cells and tissues of all vital organs
- Body-oxygen test (CP test) : How to measure your own breathing and body oxygenation (two in one) using a simple DIY test
- Body oxygen in healthy: Results for the body-oxygen test for healthy people (27 medical studies)
- Body oxygen in sick : Results for the body-oxygen test for sick people (14 medical studies)
- Buteyko Table of Health Zones: Clinical description and ranges for breathing zones: from the critically ill (severely sick) up to super healthy people with maximum possible body oxygenation
- Morning hyperventilation: Why people feel worse and critically ill people are most likely to die during early morning hours
References: pages about CO2 effect:
- Vasodilation: CO2 expands arteries and arterioles facilitating perfusion (or blood supply) to all vital organs
- The Bohr effect: How and why oxygen is released by red blood cells in tissues
- Cell oxygen levels: How alveolar CO2 influences oxygen transport
- Oxygen transport: O2 transport is controlled by vasoconstriction-vasodilation and the Bohr effects, both of which rely on CO2
- Free radical generation: Reactive oxygen species are produced within cells due to anaerobic cell respiration caused by cell hypoxia
- Inflammatory response: Chronic inflammation in fueled by the hypoxia-inducible factor 1, while normal breathing reduces and eliminates inflammation
- Nerve stabilization: People remain calm due to calmative or sedative effects of carbon dioxide in neurons or nerve cells
- Muscle relaxation: Relaxation of muscle cells is normal at high CO2, while hypocapnia causes muscular tension, poor posture and, sometimes, aggression and violence
- Bronchodilation: Dilation of airways (bronchi and bronchioles) is caused by carbon dioxide, and their constriction by hypocapnia (low CO2)
- Blood pH: Regulation of blood pH due to breathing and regulation of other bodily fluids
- CO2: lung damage: Elevated carbon dioxide prevents lung injury and promotes healing of lung tissues
- CO2: Topical carbon dioxide can heal skin and tissues
- Synthesis of glutamine in the brain, CO2 fixation, and other chemical reactions
- Deep breathing myth: Ignorant and naive people promote the idea that deep breathing and breathing more air at rest is beneficial for health
- Breathing control: How is our breathing regulated? Why hypocapnia makes breathing uneven, irregular and erratic.
Your social engagement and comments are appreciated. Thanks.